We often hear these adorable Aussies called 'koala bears', but they are actually not bears at all. Koalas are marsupials, so they carry their young in a pouch, unlike bears which carry their young in the womb until they are well developed. The koala lives almost entirely on eucalypt leaves and they have a very low metabolic rate for a mammal, which is why they can sleep for up to 20 hours a day!
Our Koala Encounters are at 11am, 1pm and 3:30pm daily
$20 per person
Children under the age of 3 can join a paying adult at no charge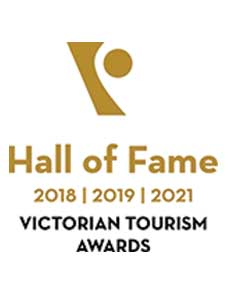 Moonlit Sanctuary acknowledges the Bunurong / Boon Wurrung people of the Kulin Nation as the Traditional Owners of the land on which we operate and pay our respects to their Elders past, present and future.